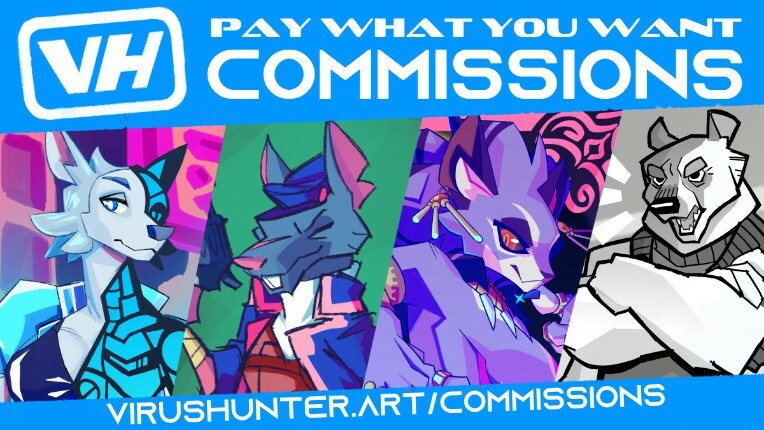 ---
NOTE - There's a maximum of five slots. Slots open up as commissions are completed. If slots are full, check again after I've posted a new work. You never know!
Pay what you want and get something nice fer yerself. Want something cool? Sure. Lewd? Why not! You do you.
I am doing commissions thru commiss.io in order to keep things better organized n whatnot.